42-DAY ULTIMATE ALASKA & NORTH PACIFIC ADVENTURE COLLECTOR
on ms Maasdam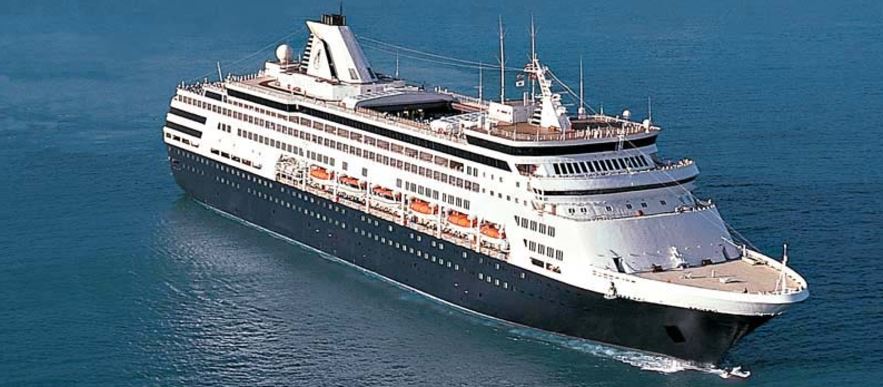 Named for the Maas River in the Netherlands,
ms Maasdam
is the fifth ship in Holland America Line's 140-year history to bear the name. Featuring an interior motif that pays homage to the historical Dutch East and West India companies of the 17th through 19th centuries, the centerpiece of this elegant ship features Luciano Vistosi's "Totem," a monumental sculpture using nearly 2,000 glimmering pieces of glass, prominently displayed in a soaring three-story atrium.
Enjoy an
...
About Holland America Line

At Holland America Line, we believe travel has the power to change the world. We consider it our higher purpose to help make the world a better place through opening minds, building connections, and inspiring a shared humanity.
For more than 140 years, Holland America Line has been a recognized leader in cruising. If you are looking for some of the most spacious and comfortable ships at sea, award-winning service, exquisite dining, extensive activities and enrichment programs and comp
...
| Day | Port | Arrive | Depart |
| --- | --- | --- | --- |
| 0 | San Francisco, California, US | | |
| 1 | AT SEA | | |
| 2 | AT SEA | | |
| 3 | Ketchikan, Alaska, US | | |
| 4 | Sitka, Alaska, US | | |
| 5 | Hubbard Glacier | | |
| 6 | Cruising Prince William Sound | | |
| 6 | Valdez, Alaska, USA | | |
| 7 | Kodiak, Alaska, US | | |
| 8 | Anchorage, Alaska, US | | |
| 9 | Homer, Alaska, US | | |
| 10 | AT SEA | | |
| 11 | Haines, Alaska, US | | |
| 12 | Juneau, Alaska, US | | |
| 13 | Scenic Cruising Tracy Arm | | |
| 13 | Kake, Alaska, USA | | |
| 14 | Wrangell, Alaska, US | | |
| 15 | Scenic Cruising The Inside Passage | | |
| 16 | Vancouver, B.C., CA | | |
| 17 | Victoria, British Columbia, Canada | | |
| 18 | Astoria, Oregon, US | | |
| 19 | AT SEA | | |
| 20 | Eureka, California, US | | |
| 21 | San Francisco, California, US | | |
| 22 | AT SEA | | |
| 23 | Victoria, British Columbia, Canada | | |
| 24 | Seattle, Washington, US | | |
| 25 | Scenic Cruising The Inside Passage | | |
| 26 | Ketchikan, Alaska, US | | |
| 27 | Sitka, Alaska, US | | |
| 28 | AT SEA | | |
| 29 | Kodiak, Alaska, US | | |
| 30 | AT SEA | | |
| 31 | Dutch Harbor, Alaska, US | | |
| 32 | AT SEA | | |
| 33 | Nome, Alaska, USA | | |
| 34 | AT SEA | | |
| 35 | Cross International Dateline | | |
| 36 | AT SEA | | |
| 37 | Petropavlovsk, Kamchatskiy, Russia | | |
| 38 | AT SEA | | |
| 39 | AT SEA | | |
| 40 | Kushiro, Japan | | |
| 41 | AT SEA | | |
| 42 | Yokohama, Japan | | |