Easter Island to Tahiti: Tales of the Pacific
on National Geographic Resolution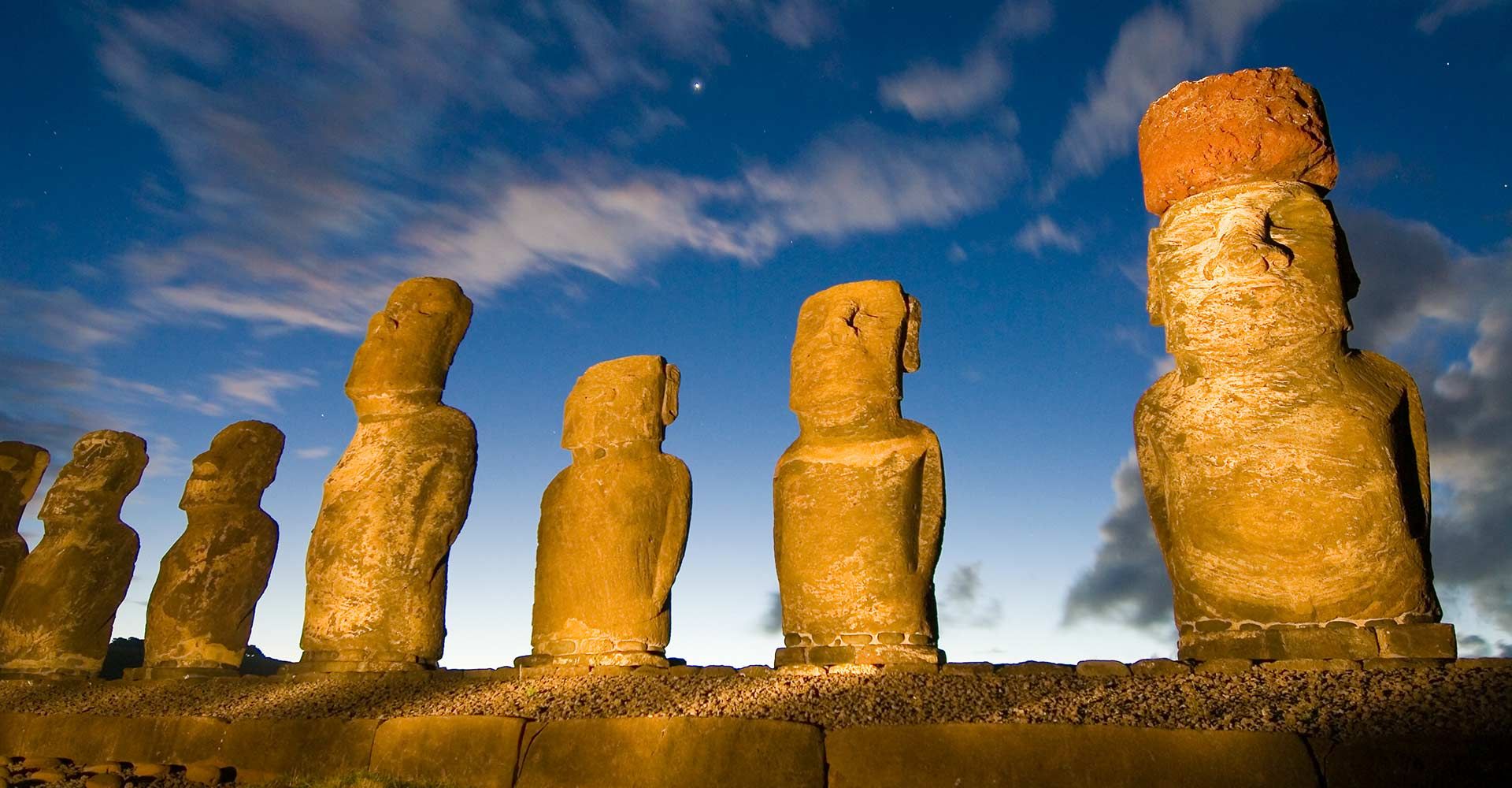 Easter Island to Tahiti: Tales of the Pacific
Following in the wake of early Polynesian navigators, this Tahiti travel expedition takes you to the farthest reaches of Oceania. From remote and enigmatic Easter Island, to the historically significant Pitcairn Islands through the "low islands" of the Tuamotu Archipelago to Tahiti, you'll visit islands that are virtually inaccessible and untouched. The voyage begins in one of the most isolated landfalls of Polynesia: Easter Island. Walk the length of untouched tropical beaches, meet the descendants of H.M.S. Bounty mutineers, and drift dive or snorkel through an atoll pass.
EXPEDITION HIGHLIGHTS
Dive or snorkel the stunning reefs of Fakarava, part of a UNESCO Biosphere Reserve, and the Pitcairn Islands, identified as one of most unspoiled reef systems in the world by National Geographic Explorer-in-Residence Enric Sala.
Trace the legend of the ill-fated H.M.S. Bounty from Tahiti to Pitcairn Island, where descendants of its mutineers still live today.
Explore the unusual geology and wildlife of Henderson Island, a UNESCO World Heritage site, and look for endemic bird species.
Delve into the intriguing lost culture of Easter Island, and examine ancient burial sites and towering moai with an archaeologist.
About National Geographic Resolution
About Lindblad Expeditions

Going where awesome is for 50 years
Lindblad Expeditions goes to the most amazing places on the planet—40+ geographies in all. And they've planted a flag in many of them, deeply committing to remote wild places—like South Georgia and the Falklands; Patagonia, where they opened up Staten Island, 'the island at the end of the world,' for eco-tourism; and remote and beautiful regions of Polynesia, including the Marquesas Islands where few go.
Teams that do whatever it take
...